Welcome, incoming 2020 TAMIN graduate students!
August 11, 2020
We are very excited to announce and welcome the incoming graduate students that will be join the Texas A&M Institute of Neuroscience in Fall of 2020! Please help us in welcoming them to TAMIN!
Omar Sial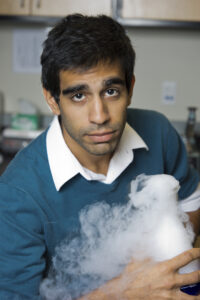 Omar Sial is a Ph.D. student working in the laboratory of Dr. Carlos Bolaños. He received a B.S. in Exercise Science from Florida State University and began his graduate career at his alma mater before transferring to Texas A&M University in 2016. Omar currently studies the interactions between western-style diet, stress exposure, and mood regulation during adolescence, along with furthering understanding of the neurobiology of antidepressants and drugs of abuse. Omar has co-authored several publications in journals such as Biological Psychiatry, Neuropsychopharmacology, and Behavioural Brain Research. He has presented his research both national and internationally at scientific conferences such as the American College of Neuropsychopharmacology (ACNP), Society for Neuroscience (SfN), and the International Behavioral Neuroscience Society (IBNS). In his free time, Omar enjoys going to the beach, playing video games, cooking, and spending time with his wife Tamara and dog Luna.
Matthew Alwood
After growing up in Canton Illinois, Matt received his B.S. in Psychology from Western Illinois University. He went on to pursue a Master's in Experimental Psychology at WIU, working in the Blankenship Lab. Matt is primarily interested in researching the neural mechanisms that underlie the encoding and recall of aversive experiences. Outside the lab, Matt enjoys swimming, disc golf, hammocking, and playing board games of all shapes and sizes.
Gauri Pandey
Gauri Pandey is from Houston, TX and graduated from Texas A&M University with a BS in Psychology and a minor in Neuroscience. Her research interests include understanding the underlying molecular mechanisms and potential therapeutics for neurodegenerative diseases such as Parkinson's Disease. Beyond research, her passion for animals led her to create an organization called Leias (Leaders Excelling in Academics and Success.) This organization aimed to help women become effective leaders while raising awareness for animal rescue. She is an avid movie buff, enjoys playing board games, taking her dogs on walks in the park, scarring her cats, and hanging out with friends/family.
Shelby Reid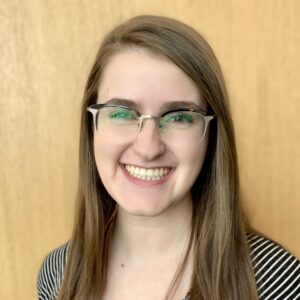 Shelby Reid is from Searcy, Arkansas and earned her B.S. in Cognitive Neuroscience and Biochemistry from Harding University. Her work in Dylan McCreedy's lab focuses on the role of neutrophils in inflammation following Spinal Cord Injury. In her spare time, she enjoys playing piano and guitar, painting, and spending time with her husband and cat.
William Purvines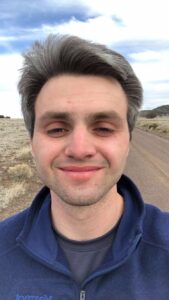 Will is from Amarillo, Texas and is a 2020 graduate of Texas A&M where he completed his undergraduate degree in Biomedical Sciences. Will entered the TAMIN graduate program in the Fall of 2020. He is interested in researching the neurocircuitry of addiction and other psychiatric disorders at the cellular level. Outside of the lab, Will enjoys the outdoors, being with friends and listening to music.