TAMIN graduate student Taylor Branyan awarded F31 Award from NINDS
March 9, 2021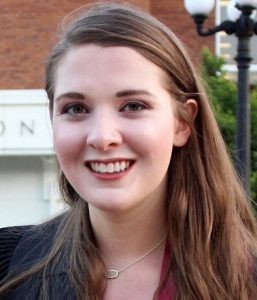 Congratulations to TAMIN student Taylor Branyan who has been awarded an F31 from the National Institute of Neurological Disorders and Stroke! The goal of Taylor's grant, titled "Role of astrocytic miR-20a-3p as a potential therapeutic for ischemic stroke", are to use AAVs to temporally express miR-20a-3p, a known neuroprotectant, in specific cell types (neurons or astrocytes), to look at how this miRNA affects extracellular vesicle signaling, and to determine how both of these factors influence stroke outcome. 
The purpose of NIH F31 awards are to enable promising predoctoral students to develop into a successful, independent research scientists. This award will fund Taylor during her remaining doctoral studies in Dr. Farida Sohrabji's lab. 
Congrats again to Taylor and all other F31 awardees!